Lethbridge's Wind Gauge

This is my Povray Landmark Project Picture. It is the City of Lethbridge's "Wind Gauge" which sits on the corner of Safford Drive and Mayor Magrath Drive South. It is made up of a number of spheres, boxes, cylinders and planes. I have not drawn the houses in the background but did add some hills in the background so that the landmark was not just sitting on the open plane. About the hardest thing to draw was the ball with the lines on it since each time I tried to get it right I ended up with more lines then I needed and when I tried to fix it I lost all lines that I had drawn.
Below is a thumbnail sketch of my picture. If you wish to view it in actual size just click on the link below it.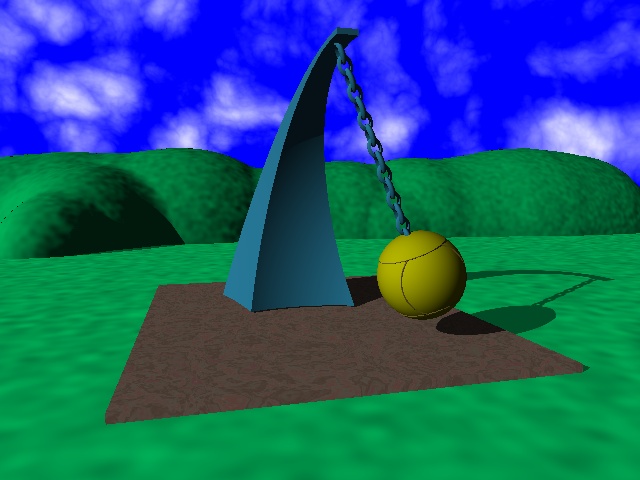 View the picture in a larger size
For better quality download the .tga file