Lethbridge High Level Bridge
Keaton Johnstone
ID# 001093309
February 16, 2005

CS3710
Dr. S. K. Wismath
I choose to work on a 'native' landmark, all of us at the U of L would recognize/appreciate. The main complexity in this project I found, was the fact that such a huge object, such as the Lethbridge High Level Bridge, takes up so much room with very little detail. So I had to go down to a very base level to achieve the quality, I felt one of the main areas was the actual rail of the bridge, which I choose to detail as best I could, and capturing the real feel of the bridge. I should note, this bridge is to scale. The bridge consists of 33 towers, reaching a maximum height of 95.7m. It contains 44 x 20.4m lengths, 22 x 30.15m lengths and the special lattice-truss of 32.6m. At the bottom of this page, I have included some helpful reference pictures I took for this project.
The creation of this project was completed in 3D Studio Max, developed by Discreet Software. All textures were taken from assorted free libraries of art and modified further by myself.
The first picture shows the bridge as a whole. The second picture shows the detail on the tracks. The third shows the special truss piece. The fourth shows the special piece along with more view of the towers. The fifth picture shows the bridges east end.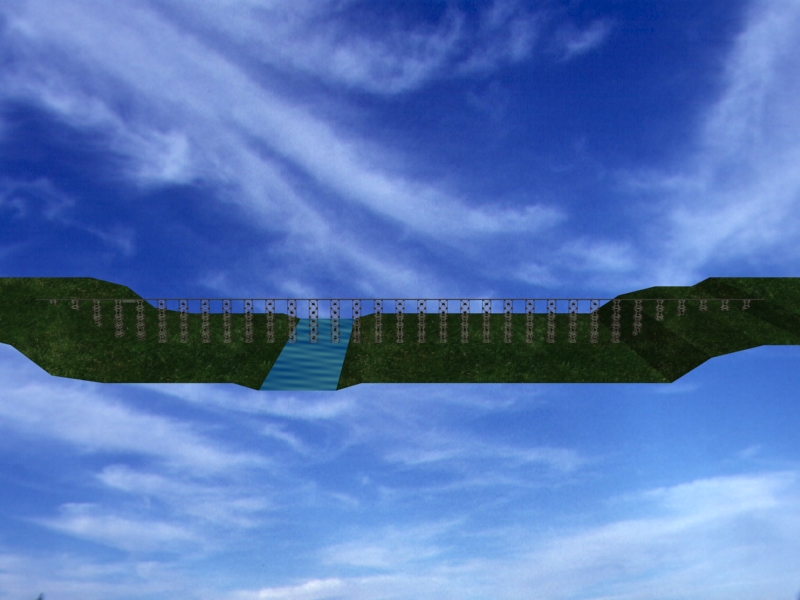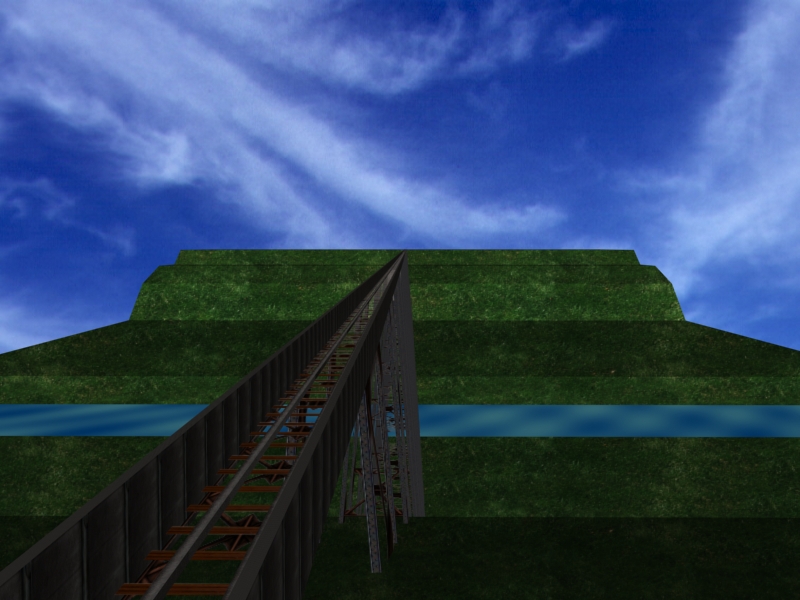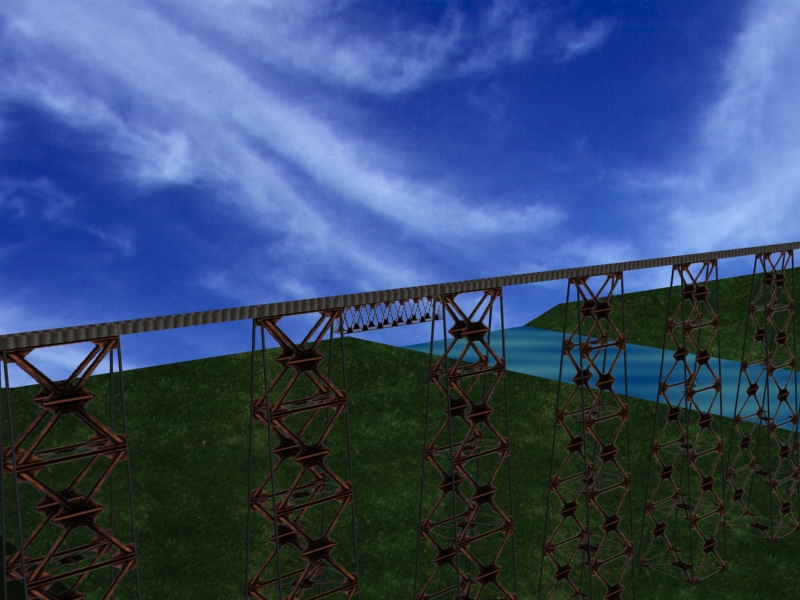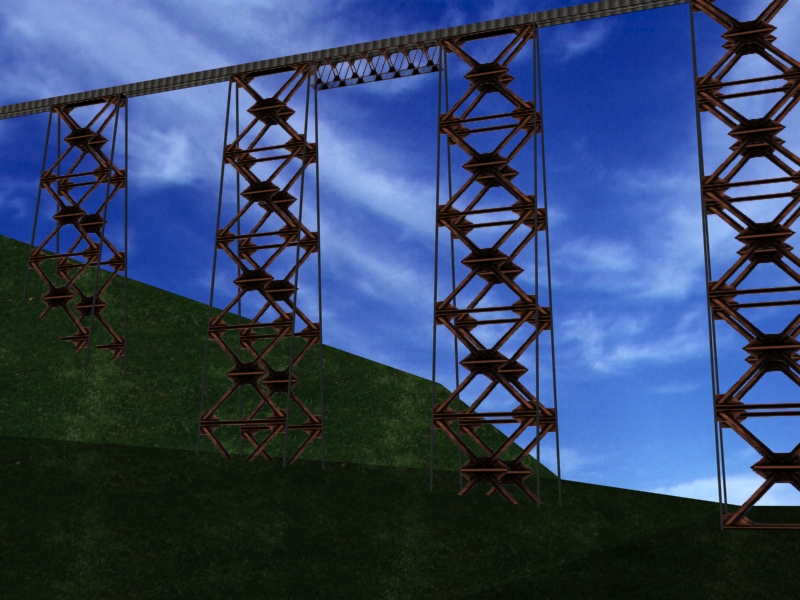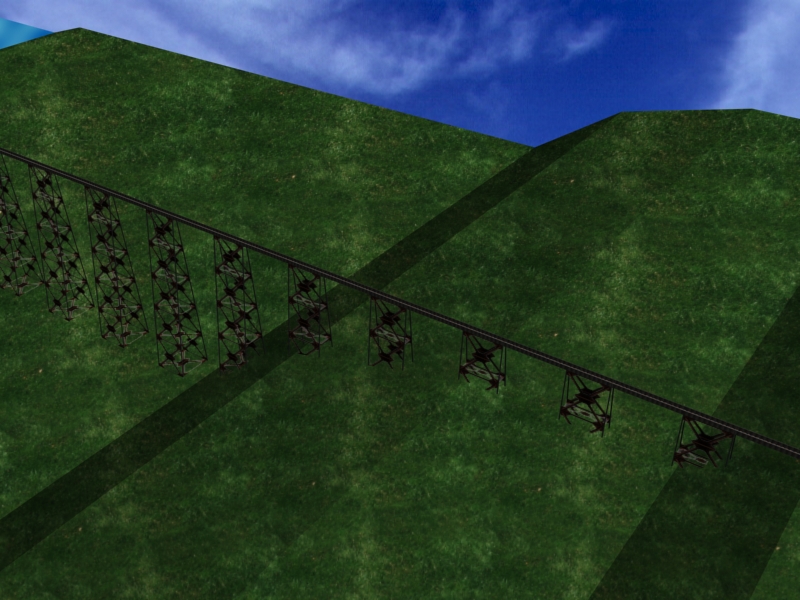 Reference pictures: