Well I don't know what this building is called. It is part of the Lethbridge Collieries Limited Galt No.8 Mine in West Lethbridge. I used 3D S Max to create the tower. The tower is all made of all boxes. The hardest part was the legs of the tower and the panel on the front legs of the tower. The manipulating of the boxes to look as they do now took most of the time. The original tower has not been maintained so I tried to keep the look of rust when putting materials on it. Lighting is easy to do but hard to make it look good. Below is included pictures of the tower at different angle and with different lighting.
South side of the tower with lighting from the south east.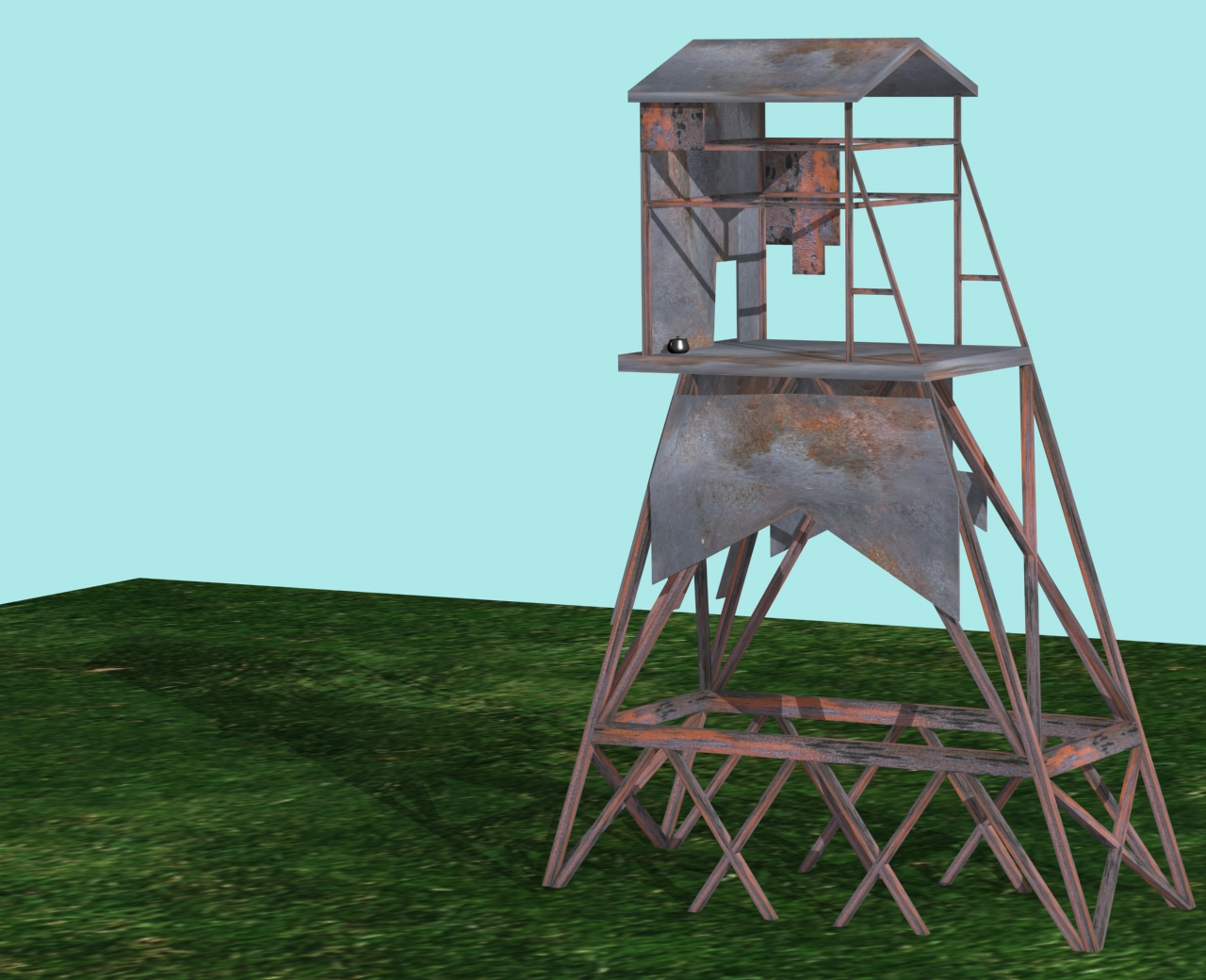 Left side view with lighting from almost right above but a little to the east.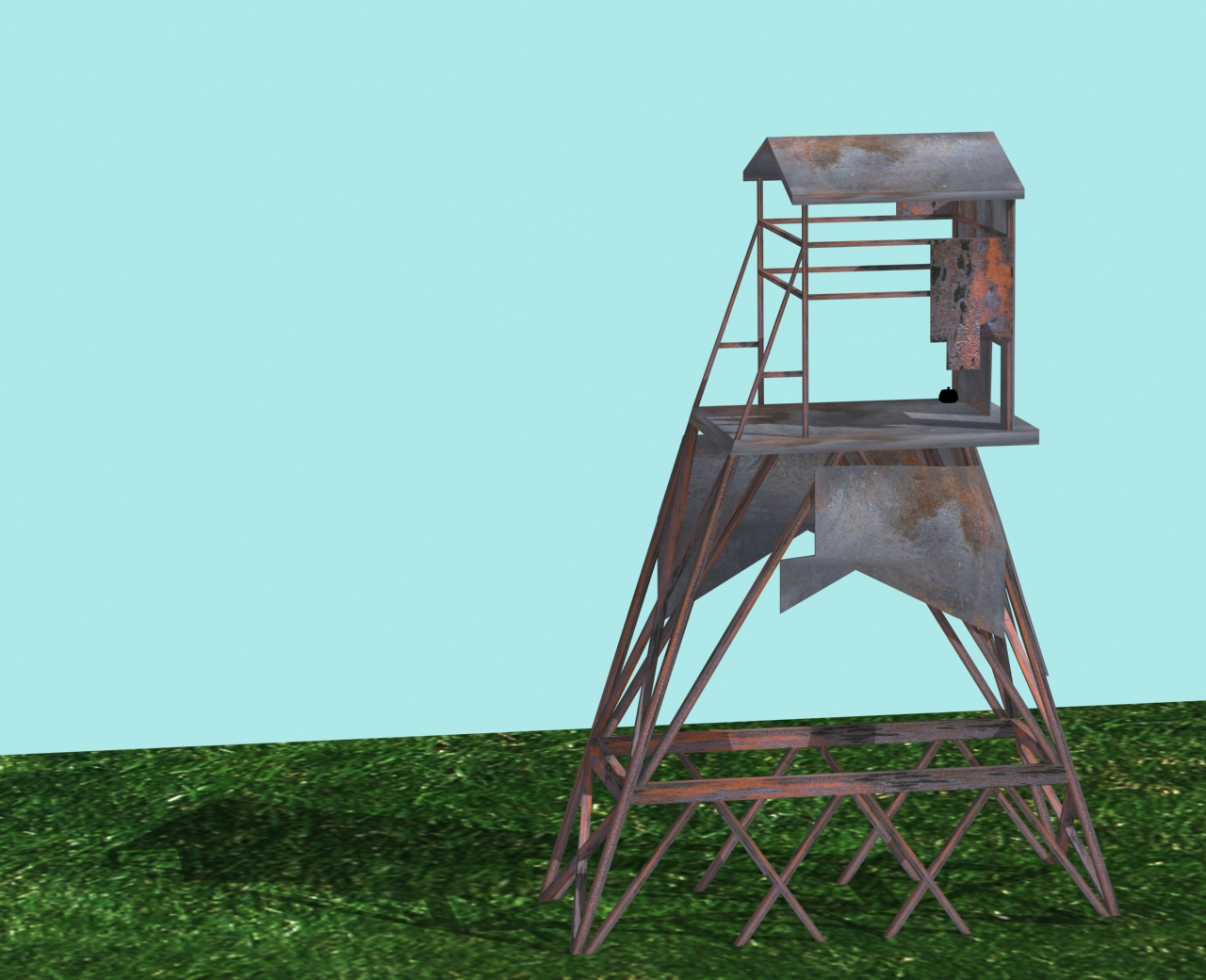 Back view with the light to the left or south.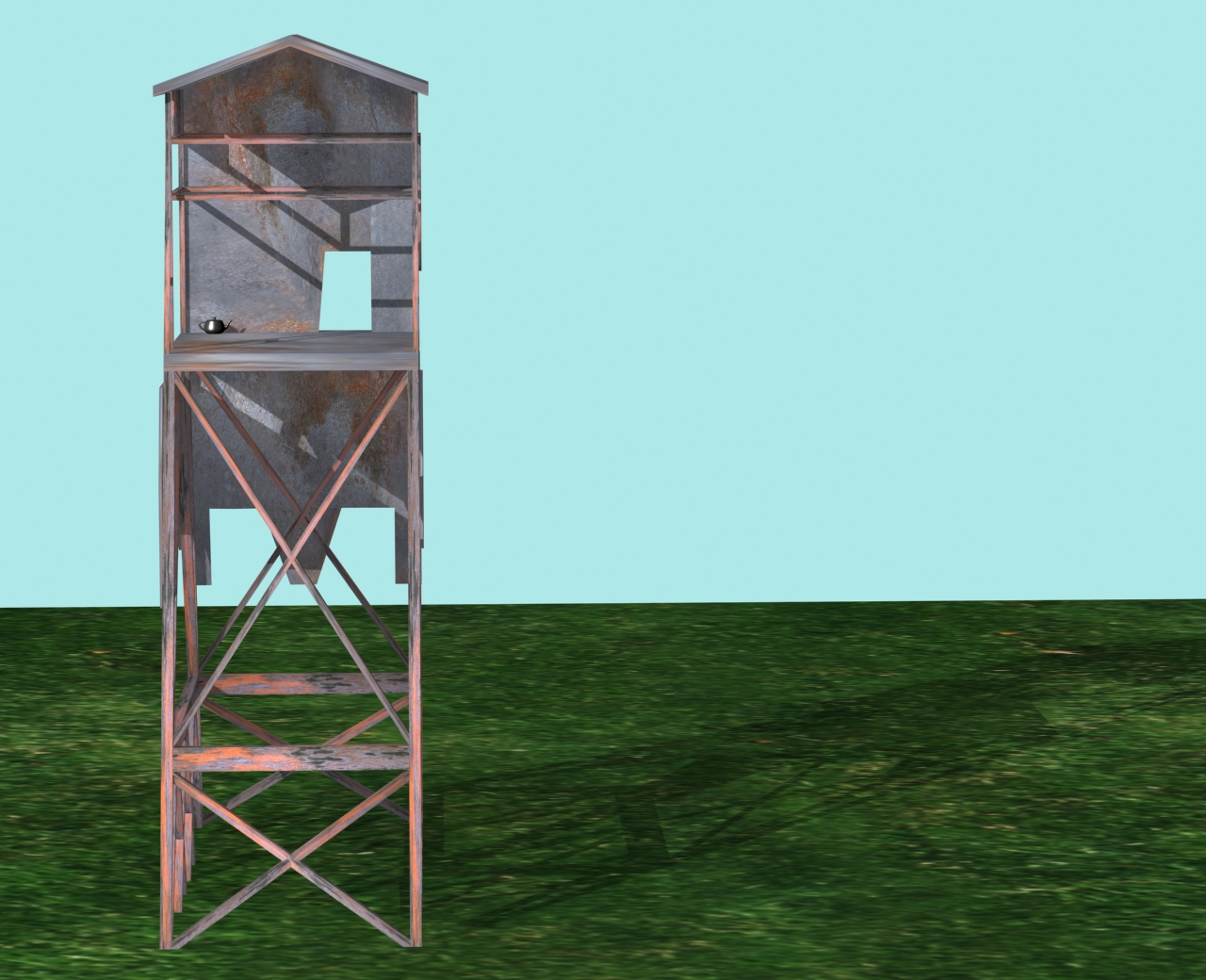 Front view with the light coming from south west.