Shelly Wismath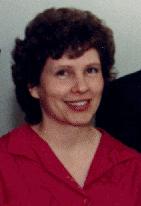 Dr. Shelly Wismath,
Professor,
Dept. of Mathematics and Computer Science,
and Liberal Education Program,
University of Lethbridge,
Lethbridge, Alberta,
Canada T1K-3M4.
Office: A812J Phone: (403) 329-2529
e-mail: wismaths@cs.uleth.ca

&nbsp
BACKGROUND: B.Sc. (Queen's), M.Sc. (Simon Fraser), PhD. (Simon Fraser).


MATHEMATICS RESEARCH INTERESTS:
My research is in the area of Universal or General Algebra. This involves the study of arbitrary algebraic structures, called algebras: these are sets of objects with some operations on them, which satisfy some rules or laws or identities. I am interested in the structure and complexity of both algebras and the identities they satisfy. This includes the study of special identities such as hyperidentities and k-normal identities. My research is supported by the Natural Sciences and Engineering Research Council of Canada (NSERC).
TEACHING AND LEARNING PROBLEM-SOLVING SKILLS PROJECT:
In 2010 I designed and taught a topics course called Problems and Puzzles, which is now offered as Liberal Education 2200. In conjunction with this course, I have carried out SOTL (Scholarship of Teaching and Learning) research on how students learn problem-solving skills. For more information, see the Problems and Puzzles link!

A complete list of my publications, including work in progress, is available here.
***********************************************************************************************

COURSES FOR FALL 2014:
Lib Ed 1000A Knowledge and Liberal Eduction
Lib Ed 2100A Quantitative Reasoning

***********************************************************************************************

COURSES FOR SPRING 2015:
Lib Ed 2200A Problems and Puzzles
Lib Ed 1000A Knowledge and Liberal Education
***********************************************************************************************

COMMITTEE AND ADMINISTRATIVE WORK, 2014 - 2015:
Acting Chair of the Dept. of Native American Studies
Member of General Faculties Council
Member of GFC Executive Committee
Member of University of Lethbridge Senate
Member of Senate Volunteer Awards Committee
Chair of the Liberal Education Review Committee
Manager of the Women Scholars Email List
***********************************************************************************************
***********************************************************************************************

SOME INTERESTING LINKS:

LINKS TO PUZZLES (AND A FEW JOKES): See For a list of good links.

Women in Mathematics page.

Some good links on Careers in Math: Science Web CMS/Regina Quilt

*************************************************************************************************