POV-Ray Project by Zac Friggstad
My POV-Ray project is of the interior of the First Baptist Church located on 5th Ave South between 16th and 17th St.
I chose this site because I was interested in doing an indoor picture. Being a regular attender of the church, I thought it would be very interesting to try my luck at representing the interior in POV-Ray.
The pictures are best viewed in 1024x768 resolution with True Color settings (24-bit).
---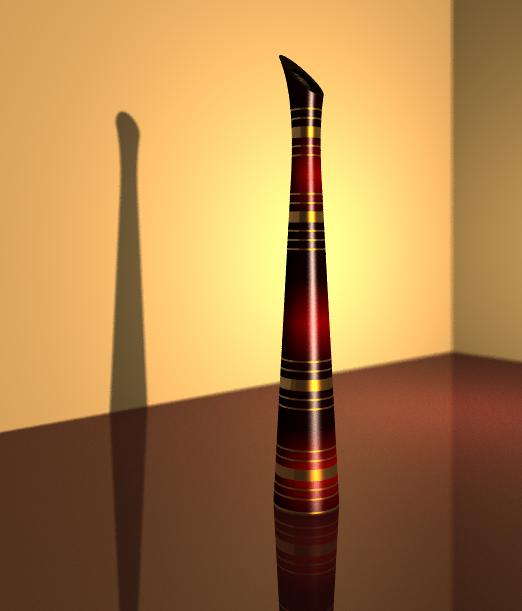 View the Lethbridge Teapot.
Report of Lethbridge Teapot scene.
---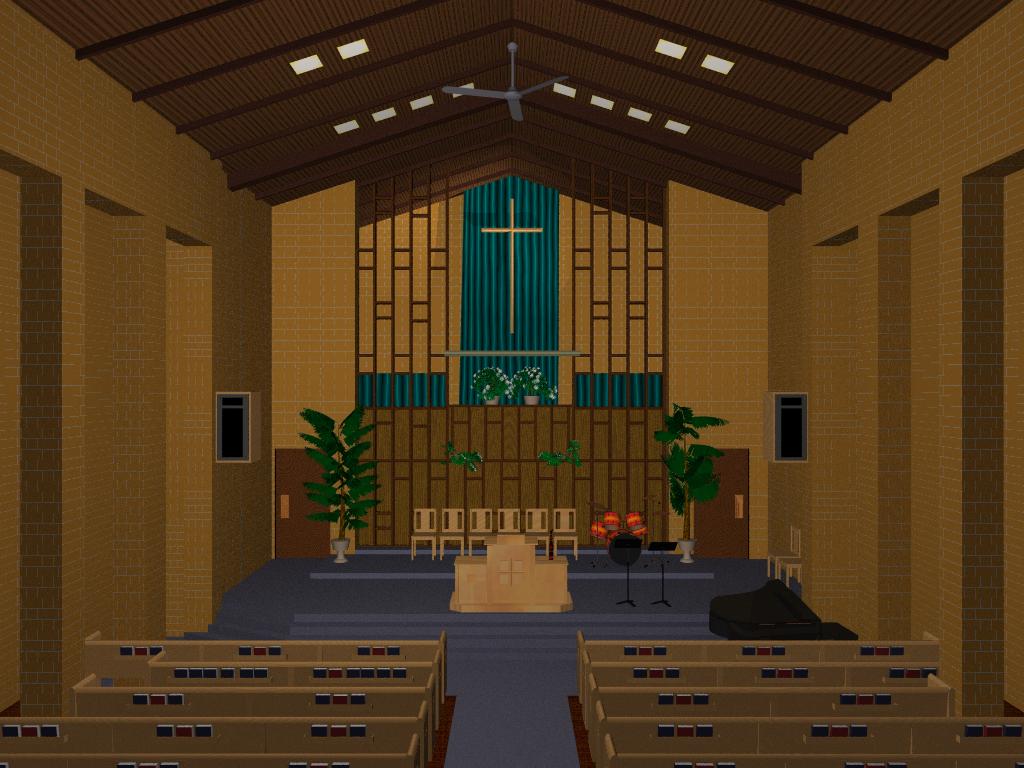 View the far back picture of the church.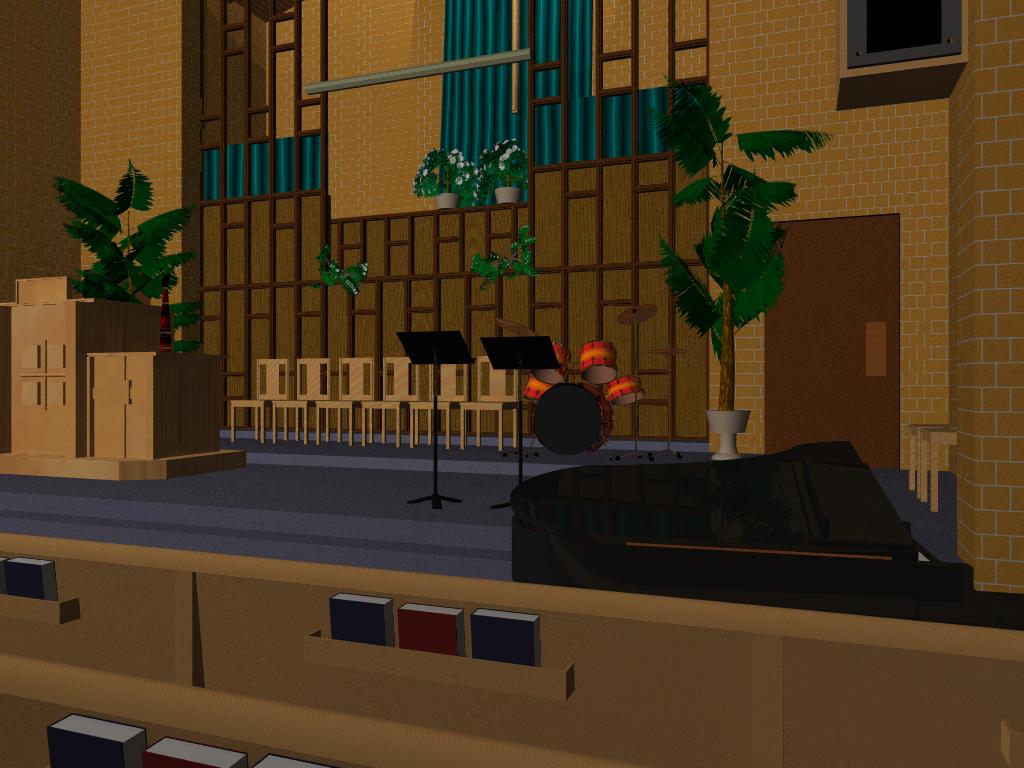 View a close-up render of the front of the the church.
View an actual picture of the church here.
Report of church scenes.
---
Contact: zac.friggstad@uleth.ca