The Pengrowth Saddledome is located in Calgary, Alberta. In 1980, it became apparent that Calgary would need a brand new arena for their newly acquired NHL team from Atalanta and the upcoming 1988 Winter Olympics. It's unique "saddle" design represents Calgary's strong western heritage. Since the official grand opening on October 15, 1983, the Saddledome has since become the home of the Calgary Flames (NHL), the Calgary Hitmen (WHL) and the Calgary Roughnecks (NLL).
I chose to model the Saddledome because it's the home of the Calgary Flames as well as my own hometown. This model was created using POV-Ray and Moray. One of the most difficult things that I found while creating this image was the use of Bezier patches to create the unique "saddle" roof and the surrounding body of the building. This was done by manipulating individual points of the patch to create curves.
My POV-Ray code can be found here.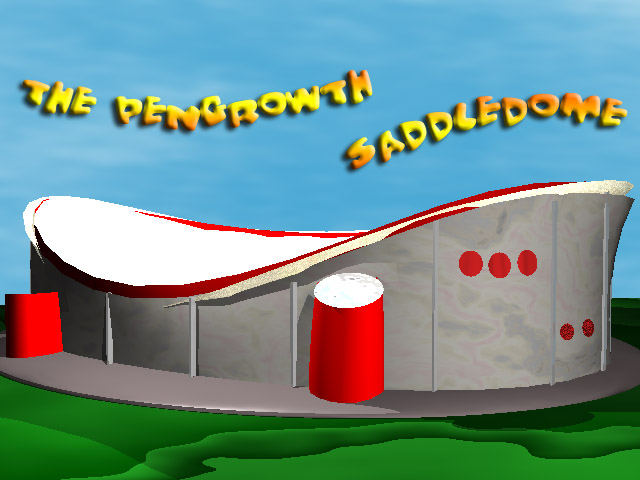 Created by Abby Chan
University of Lethbridge - Computer Science student

The Pengrowth Saddledome in Calgary, Alberta, Canada